Water Damage & Restoration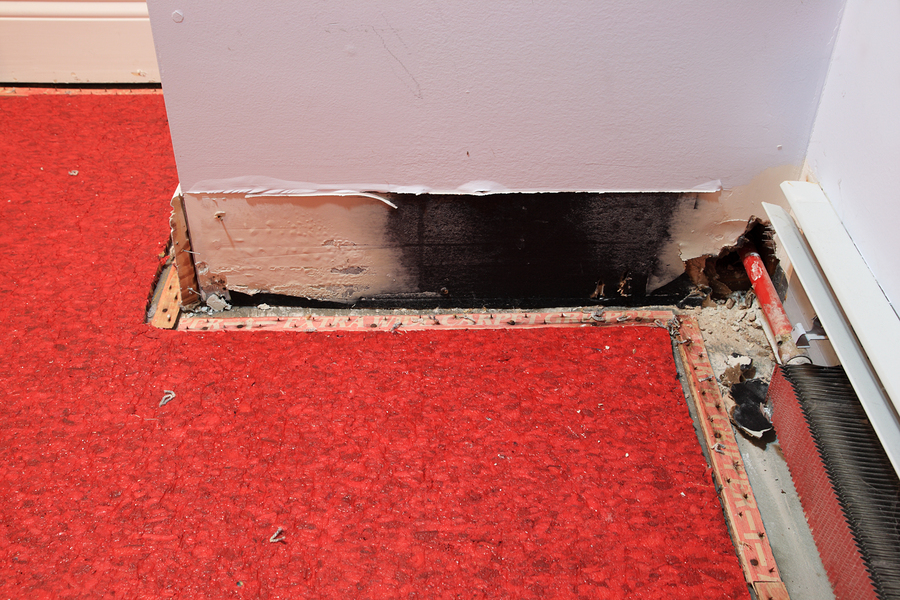 If you have suffered water damage to your home or business, perhaps due to a leak in the bathroom or a burst pipe in your property, then you'll need to act fast to protect the home. Of course, if you have a burst pipe, and can turn off the water source, this should be the first thing you do. However, right after that, you'll want to give us a call at Rancho Cordova Carpet Cleaning Service. We can come quickly to your property to inspect and flood or water damage and start to dry the area out using specialist equipment. We can then clean carpets, tiles and upholstery in most cases, and return your home to normal.
Do I Need To Replace My Carpet After Flooding?
In most cases we see here at Rancho Cordova Carpet Cleaning Service, the answer is a solid no. However, there are some factors to consider - primarily what the source of the water is, and how long it has been there. Clean water damage, from an overflowing sink or damaged water main for example, can usually be cleaned and restored to as good as new. 'Gray' water, from a dishwasher or washing machine can be cleaned usually if it is quickly addressed. If you're not sure what to do after water damage, talk to a member of the team using the online option on our website contact page, or just give us a call.
When Can A Carpet Not Be Cleaned, Following Water Damage?
We are delighted to be able to serve our customers with a highly rated service, and will always be honest about what we can do to restore your carpet or tiles after floor or water damage. There are some circumstances in which water damage can not be rectified - usually where the water source is contaminated 'black' water, such as from sewage, or where there has been a significant amount of water left on the area for a long time. However, for both economical, and environmental reasons, we would always advise cleaning a carpet rather than replacing it if possible.
What Is The Process For Dealing With Water Damage?
The exact steps we take will depend on the type of damage done. However, you can expect us to come as soon as possible to make an inspection and start off the drying process, which may involve the use of specialized drying equipment such as industrial dehumidifiers. Once the water and moisture in the area has started to recede we can move to inspecting the damage and planning restoration, including carpet and upholstery cleaning. Deodorization and mold treatment can be carried out at this stage if necessary, too, to make sure your home or business is returned to normal.
Our Water Damage & Restoration Service
Interested in learning more about our Water Damage & Restoration service? Our dependable team at Rancho Cordova Carpet Cleaning Service is waiting for your call! Because water damage can become worse over time as the water sinks deeper into the carpet and pad, we recommend that you get in touch as soon as possible to discuss your issue and have someone come to your home or business property to assess the damage. We will always be honest about when carpet can be effectively and hygienically saved, and we are proud of our prices for water damage restoration services.