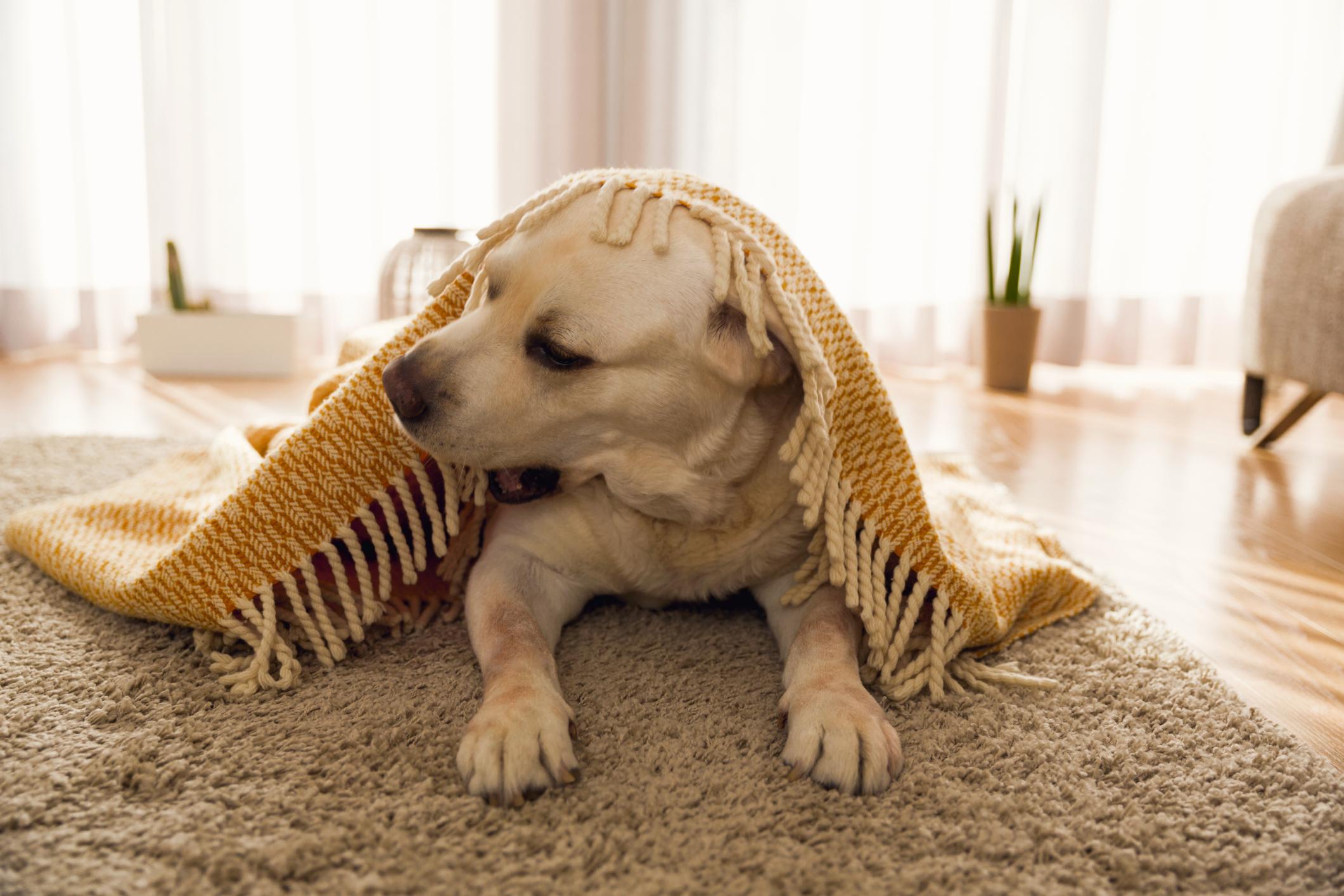 We all love our pets - but the smells and little messes they make are something else. We know that over time, that 'pet smell' can work its way into your carpets and rugs, and become a feature of your home. It doesn't have to be like that. And if your pet has tracked dirt into the home, or had an accident on a rug - we can help there too. Don't worry about pet stains or odor - we can help make sure your home is clean and fresh, all the time. Call us at Rancho Cordova Carpet Cleaning Service to learn more about what we can do for you,
Living With Pets
Life with pets is fulfilling and fun. You get affection, and a friend for life. But pets also have bad habits, which can leave the home a little dirty. From dogs tracking in mud, after an exciting walk outdoors in the rain, to sick animals urinating or vomiting in the home, there can be times we need to take a few extra steps to clean up after a pet. With pets in the home you'll probably find that you need to have your carpets professionally steam cleaned every 6 to 9 months to keep them looking good - a similar treatment from our upholstery cleaning and area rug cleaning services can also help keep your home looking great.
Dealing With The Smells And Stains Caused By Pet Urine
It's not unusual for pets to have an accident in the house - puppies do it, and even fully trained older animals may urinate indoors if they are left for a long time, are sick or stressed. The stain and smell caused by pet urine can be unpleasant, and also cause a pet to repeat the incident if they can continue to smell urine on the a carpet or rug. Rancho Cordova Carpet Cleaning Service can help to clean the carpet thoroughly, removing both the stain and the odor so you, your family - and your beloved pet - can get on as though nothing ever happened.
Pet Friendly Products
Your home is pet friendly - and you will have already made sure that there is nothing dangerous lying around that an inquisitive animal could get hold of and lick or chew. Naturally, we also make sure that all of the products we use are safe to have around pets - and indeed, children - so your pets are not in danger of ingesting anything that is harmful to their help. We are proud to be able to provide our customers with a first class service. Do ask us more about the products we use to clean pet stains and odor, if you have any concerns.
Our Service
Our Pet Stain & Odor Removal service is consistently popular with customers here in Rancho Cordova, CA, and over the years, our team at Rancho Cordova Carpet Cleaning Service has served many members of the local community. Our carpet cleaning professionals will assess what needs to be done to clean your home, and thoroughly remove any pet stains or odor. Exactly what is needed depends a lot on where the stain is, and how deeply it has entered the carpet. We will assess this before deciding on the right treatment route, and let you know how we intend to clean the area. In some cases there is a spot treatment that will work, and in others we must take a more thorough approach and clean the entire area to remove all traces of odor.